Breast Lift (Mastopexy)
Breast Lift in San Francisco
Are you interested in a breast lift in the San Francisco Bay Area? Dr. Orna Fisher is a board certified plastic surgeon skilled in the mastopexy (breast lift) procedure who will work with you to determine the right type of breast lift for your needs. Schedule a consultation today, or read on to learn more about breast lifts at Elite Transformations:
What is a Breast Lift?
A breast lift, also known as mastopexy, is a procedure to improve sagging or drooping breasts (also known as ptosis). A breast lift removes and tightens excess skin for a firmer, higher breast contour. You may be a candidate for a breast lift in San Francisco if you are happy with the size of your breasts, but want to address elongation and sagging.
What are the Reasons a Breast Lift May Be Necessary?
Factors which may contribute to sagging breasts include: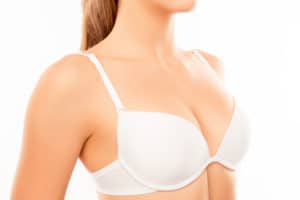 Pregnancy
Breastfeeding
Heredity, this can be genetic
Gravity, which pulls the breasts downward gradually
Aging (the skin loses its elasticity and ability to support the breasts)
Fluctuations in weight. Weight loss can lead to excess skin causing the breasts to sag.
If you've experienced any of these factors and are displeased with the effects on the shape and position of your breasts, a breast lift can help restore a more youthful appearance.
What are the Benefits of a Breast Lift?
A breast lift will change the shape of your breasts to improve their appearance, making them fuller and higher on the chest. This properly positions the breasts on the chest. When the breasts begin to droop, the nipple and areolae tend to sag below the level of the breast crease and the nipples may point downward as well. This can be corrected by relocating the areolae and nipples higher on the breasts. It may also improve the firmness of the breasts.
Types of Breast Lifts
There are three common types of breast lift procedures, all of which are available at our San Francisco Bay Area practice. Each one requires the removal of some of the breast skin and the restoration and repositioning of the nipple and areolae. As with any plastic surgery, no single procedure is right for everyone. Your consultation with Dr. Fisher will determine which procedure is right for you.
The types of breast lifts include:
The periareolar breast lift, or concentric lift: a lift done only with incisions around the areola. Ideally, this type of breast lift corrects mild ptosis. Few people are candidates for having a good result with only this type of lift.
The vertical breast lift, or lollipop lift: performed with incisions that go both around the areola and vertically down to the breast crease from the areola.
The inverted T breast lift, or anchor lift: has the above incisions but also requires a horizontal incision in the breast crease.
---
What Our Patient Have to Say
"I had a consultation with Dr Fisher for a breast lift and augmentation. She exceeded my expectations in her consult with me…she took her time and listened to what I wanted. She did the surgery and everything turned out just as we had talked about. Perfect!!!"
---
Breast Lift With Breast Augmentation
If your breasts are very deflated in addition to sagging, a breast lift alone will not improve firmness and volume. Also, if you are looking for breast fullness or roundness high on the chest, or an "enhanced look", a breast lift alone will not give you the result you seek. The actual volume of your breasts stays about the same, but the 3D shape changes.
If you aren't pleased with the overall size and volume of your breasts, breast augmentation might be the right procedure for you (using a breast implant). Sometimes these procedures can be performed at the same time. However, not everyone is a candidate for this because by doing both procedures at once, there is an increased rate of complications. If you're interested in breast augmentation in addition to a breast lift in San Francisco, please share that information when scheduling your consultation with Dr. Fisher. 
What Happens During the Mastopexy Procedure?
During your San Francisco Bay Area breast lift procedure, Dr. Fisher will make incisions to remove the breast tissue and reshape it to achieve the desired breast contour. The nipple and areola are usually moved to a  higher position on the breast or resized. Dr. Fisher trims any excess skin for a tighter, more defined appearance. Lastly, incisions are closed with stitches.
How Long Does a Breast Lift Procedure Take?
The procedure usually takes 1 to 3 hours depending on the size and shape of the breasts.
Does a Breast Lift Require Anesthesia?
Mastopexy is an outpatient procedure that requires general anesthesia.
What Can I Expect from Breast Lift Recovery?
For a few days after breast lift surgery, patients are likely to have bruising, soreness, and swelling. The patient's breasts will be in an elastic bandage or a surgical bra for about a week. A support bra is also worn continuously for a month after. Dr. Fisher removes stitches after 1 to 2 weeks. Patients typically return to work within a week. Patients should avoid exercise and other strenuous activity for about a month.
Mastopexy Before & After
Before & After of a real patient – Mastopexy with Breast Implants
Request a Consultation
Schedule a Consultation for a Breast Lift in San Francisco
If you are interested in learning more about a San Francisco Breast Lift (Mastopexy) procedure, contact our office today at ‭650-460-7260 or fill out the form below. Our practice, Elite Transformations, is located in San Mateo and serves patients in the San Francisco Bay Area and beyond.